About Bangkok
Bangkok is a city of contrasts with action at every turn. Marvel at the gleaming temples, catch a tuk-tuk along the bustling Chinatown or take a longtail boat through floating markets. Food is another Bangkok highlight, from local dishes served at humble street stalls to haute cuisine at romantic rooftop restaurants.
Transportation
Bangkok's International Airport is about 19 miles from central Bangkok. With the new airport rail link plus a slew of other transport options, it's quick and easy to get from the airport into the city even if you are traveling during rush hour. If you are, consider taking the rail link, taxi, or bus to a convenient Subway or Skytrain station for the rest of the journey.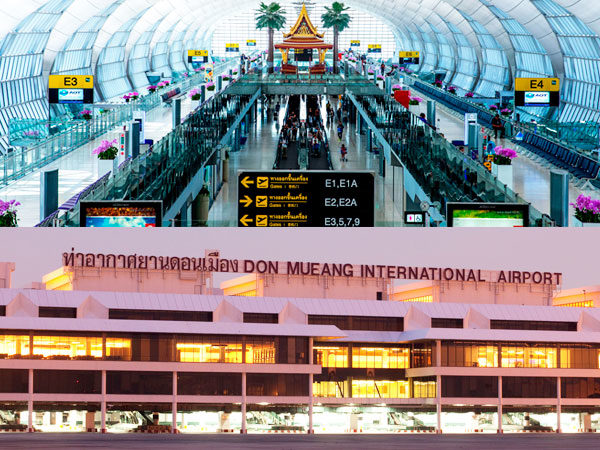 BTS:

The BTS is undoubtedly the swiftest way to get around and can whisk you right where you want to be in no time at all. Note that Service runs between 06:30 and midnight, and the trains can be packed during peak hours (07:00 - 09:00 and 16:00 - 19:00).
MRT:
Fast and efficient, the Mass Rapid Transit network (MRT) serves 18 stations and stretches for 20 km in a horseshoe shape from Hua Lamphong in the South (near Chinatown) to Bang Sue in the north. Trains arrive every 5-7 minutes and connect to the BTS Skytrain at Sukhumvit and Silom stations.
Bangkok Airport Link:
The Bangkok Airport Rail Link (06:00-midnight) that connects downtown Bangkok with Suvarnabhumi International Airport is a smart alternative to the airport's express buses or taxis. The City Line makes six stops between downtown (Phayathai Station) and the airport, completing each run in 30 minutes, making this a quick and convenient transport option for getting in and out of Bangkok.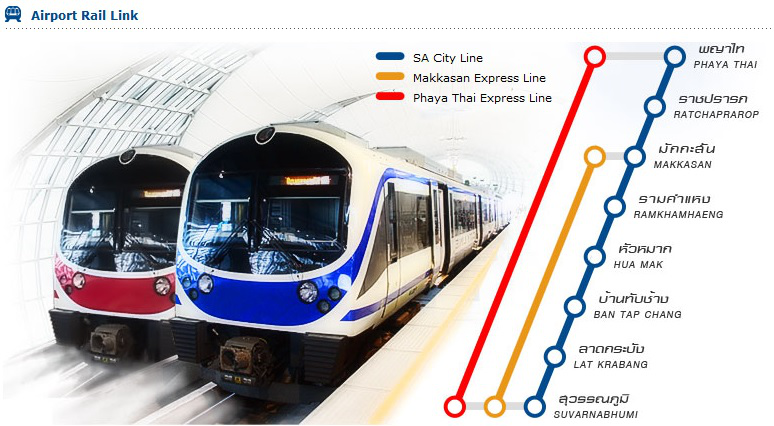 Taxis
Besides the BTS and MRT, the easiest and most convenient way to get around Bangkok is by taxi. Communication can be a problem with the majority of Bangkok's taxi drivers as they often speak little English. They're cheap and available virtually 24 hours a day. Since taxis are cheap and the drivers work all hours in traffic that is legendary, a small tip is often appreciated.
Weather
In December, it's winter in Bangkok. While because of its tropical climate, the daily average temperature is 26°C with highs of 31°C and lows of 21°C. Besides the summer clothes, prepare yourself for some rain as there are on average two days worth of the wet stuff in the month