Speakers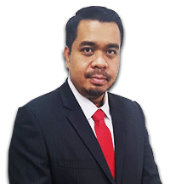 Keynote Speaker
Dr. Nazri Kama

Department of Advanced Informatics, Razak Faculty of Technology and Informatics, Universiti Teknology Malaysia, Kuala Lumpur, Malaysia
Speech title: A Real-time User Authentication Protocol in Cross Network Electric Vehicle Charging System
Abstract: Absence of charging infrastructure is highlighted by several researchers as an obstacle in electric vehicle (EV) industry. But less attention has been drawn to user access to existing charging stations. EV Service Providers (SP) and Networks are established to provide charging facilities for EVs. However, the business model and method of identifying users has formed a group of closed networks which are performing in isolation. This prevents users from charging their EVs even if a charging station is available and consequently, it will cause range anxiety and affects general acceptance of EVs. With a systematic review on range anxiety and by focusing on the availability of chargers as a factor in popularity of EVs, this paper proposes a protocol that supports cross-network charging capability for EV users. The protocol will be used in development of a RESTFul Web API. The implantation and testing of the API provided support for feasibility of the protocol. The outcome of the protocol is the increased number for charging stations accessible to EV users. Once the number of accessible charging stations increases, the users' range anxiety will be lessened.
Bio.:
Dr. Nazri Kama is an Associate Professor and Deputy Dean Research and Innovation of the Razak Faculty of Technology and Informatics at the Universiti Teknologi Malaysia, Kuala Lumpur, Malaysia. He received his Ph.D. from the University of Western Australia, Perth, Australia (2010), specializing in Software Engineering in the areas of Requirements Engineering. He received his B.Sc. Honors in Management Information System (1999) and M.Sc. in Real-time Software Engineering (2001) from the Universiti Teknologi Malaysia. He is an active researcher at the Software Engineering Laboratory and has been successfully leveraging his expertise in various software development projects. His recent projects include developing a Smart Electric Vehicle Charging Management System that is capable of performing Multi-specification EV charging functionality. This project receives many best-award recognitions not only at the national level (selected Best National Intellectual Property Right in the category of Industrial Design Award, 2018) but also at the international level i.e., Canada (Special Innovation Award in Toronto International Society of Innovation & Advanced Skills, Exhibition 2018). The developed product has been successfully spurred Electric Vehicle Industry Business Ecosystem in Malaysia.

Keynote Speaker
Dr. Ahmad P. Tafti
Department of Health Sciences Research, Mayo Clinic, Rochester, MN, USA
Speech title: Health Data Analytics: a Deep Learning Adventure

Abstract: Deep Learning, known as an advanced machine learning strategy concerned with techniques and methodologies inspired by the function of the brain called artificial neural networks. In the last few years, deep learning has been increasingly used to discover hidden patterns and facts from massive diverse clinical data sources such as large-scale medical images plus electronic health records, and it has already demonstrated promising results in a variety of applications ranging from clinical named entity recognition and EHR-based phenotyping to medical image interpretation and biomedical text analysis. In this scientific talk, we will discuss, from the computational side, the state-of-the-art deep learning computational vision strategies for health data analytics, and practically review the research challenges we are facing in deep learning medical image analysis. We will know how to build deep learning models in practice, and practically explore what they are, what they do, and how.

Bio.:
Dr. Ahmad Tafti is a Research Associate working at Mayo Clinic with deep passion for improving health informatics with better patient diagnosis, prognosis, and treatment using big multiple clinical data and novel computational algorithms, including deep learning and artificial intelligence components. Dr. Tafti earned his Ph.D. in Computer Science from University of Wisconsin-Milwaukee, USA and since then, he has been on a quest to explore and solve problems that are "worth it" and will make the most positive impact on people's lives. Parts of his international studies were carried out at Oracle Education Center at KL, Malaysia, and Technical University of Vienna plus Medical University of Vienna, Vienna, Austria. Dr. Tafti has been successfully leveraging his background in descriptive and predictive machine learning modeling, text and image analysis, and big data processing to find solutions to a diverse range of problems in healthcare informatics. His research contributions demonstrate extensive research experience in conducting computational mechanisms with a key focus on machine learning components and deep learning strategies.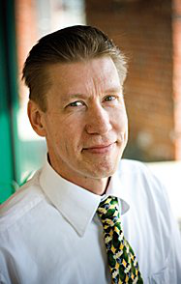 Keynote Speaker
Prof. Seppo Sirkemaa

University of Turku, Finland
Speech title: Key Information Systems Management Tasks
Abstract: Information technology management challenges managers to create a robust platform for other systems in the organization. However, it is not only about reliability of technology, systems should also be secure, flexible and adapt to future business needs. Clearly, there are several perspectives to information technology infrastructure management. Understanding development and maintenance activities which take the human element in technology into consideration is the key to successful information technology infrastructure management.
Bio.:
Dr. Seppo Sirkemaa works at Turku School of Economics at the University of Turku. His office is at University Consortium of Pori. Dr. Sirkemaa holds a Ph.D. and a master degree in information systems science from the Turku School of Economics and Business Administration. Dr. Sirkemaa has worked at various academic positions, as professor of information systems management and as a research professor at Turku School of Economics and Business Administration. Dr. Sirkemaa has been the vice director of Turku School of Economics and Business Administration, Pori Unit during 2003–2008. He has acted as professor in Entrepreneurship at University of Turku.
Dr. Sirkemaa has participated in several national and international research projects. He has also been active with conferences, for example as conference chair of the 14th International Conference on Telework – ITA2009. He is active reviewer for several scientific academic journals and committee member of international conferences. Dr. Sirkemaa has published over 100 academic publications.